According to Forbes, "The statistics on how many people actually follow through and accomplish their New Year's resolutions are rather grim. Studies have shown that less than 25% of people actually stay committed to their resolutions after just 30 days, and only 8% accomplish them." Don't be part of that statistic.  Here are my 5 Tips that will make this YOUR year to achieve your dreams!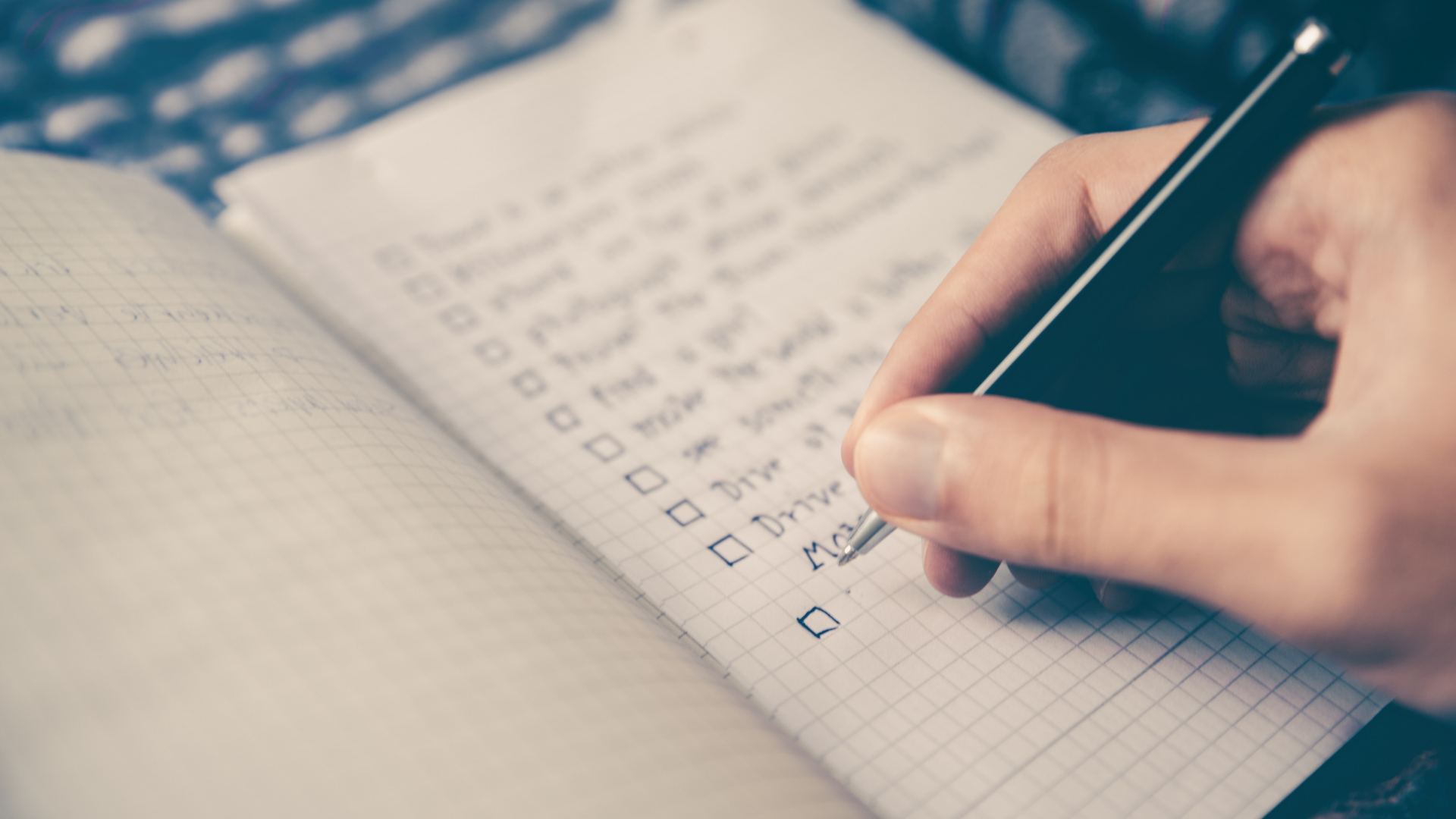 #1 Define your Why?  We all can come up with the "what" we want (lose weight, spend more time with our family and friends, etc.).  But it is the "Why" behind those goals that will keep us motivated and on track.  Last year, I lost over 100lbs. I had a goal of losing weight for many years with little long-term success. The difference last year was that I had a very powerful why.  I needed to reverse what was becoming a real health concern. I am happy to say that I have rolled back the hands of father time and feel great!  Take the time to write down your why next to each goal. It will make a big difference!
#2 Break the goals down.  I break my big goals down into quarterly "rocks" and then into weekly actions to achieve those rocks.  I have found that you need to know exactly what you have to do this week, or you won't do it and find yourself staring at your goal at the end of the quarter and having made little progress. This blog post is a great example of that. One of my goals is to share my experiences of how I am changing my life through weekly blogs and videos.  Although it would be easy to skip this holiday week, I have committed to weekly action.
#3 Take continuous action.  Results are only achieved through methodical continuous action aimed at achieving your goals. Any goal worth achieving is never going to be a simple thing to check off a to-do list. Inevitably there will be challenges. Committing to taking continuous action every day is something completely in your control. Have faith that if you are doing the things you can control, ultimately the results will come.
#4 Create accountability. We are our own worst enemy when it comes to holding ourselves accountable to do what we set out to do. It is too easy to let ourselves off the hook with excuses.  Finding someone that can and will hold you accountable goes a long way to making sure you stay on track. I use an accountability partner. We talk weekly in a very short call. I provide an update on my achievements for the previous week, actions I will take to get back on track when I am off, and make a commitment to the actions for the next week. This is probably the most powerful half-hour of my week when it comes to achieving my goals.
#5 Commit to the outcome, not the timeline. Everyone knows that goals should have a timeline on them, and they should!  However, the timeline can be demotivating if you get behind. Once you feel you can never recover to achieve the goal on time, it is easy to just drop the goal altogether. For instance, I committed to investing in at least two large apartment buildings to create passive income in Q1 of last year. Of course, I wanted to choose the right investments and they are not always available.  So, I continued with my action plan, stayed focused and patient, and ultimately achieved my goal by Q3 when I invested in over 200 apartments through real estate syndications. Wouldn't you rather achieve the goal a little late than not at all?  Commit to the outcomes, not the timeline.
If your goals this year include building wealth, diversifying your Wall St. portfolio, creating passive income for extra cash, or earlier retirement, I invite you to join our Spire Real Estate Investors Group.
Join the Spire Real Estate Investor Group Now!
Join our Spire Real Estate Investor Group. There is no cost or obligation. You'll join hundreds of other investors who are choosing passive income on their path to a life of financial security. By joining the group, you will get:
Exclusive real estate investing opportunities
Access to webinars and videos that show you exactly how to invest passively in real estate to create financial security that will allow you to weather the unexpected and ultimately retire with confidence
Our Spire Simple Syndication System that explains how to evaluate passive real estate opportunities to invest in the right deals for you
A personal conversation with Michael Parks to answer your questions regarding passive real estate investing and help you formulate a plan to create the future you want to achieve
We look forward to having you in the group!